Keizu: A Life In The Woods
Keizu Live on Kickstarter!
---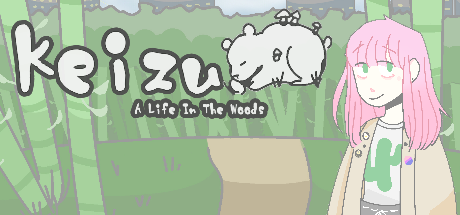 Hey there! Thanks for viewing this update. If you haven't already checked out the page for Keizu: A Life in the Woods, I urge you to now!
Keizu is a game for those who love both Visual Novel and Adventure games. It combines elements of both genres of games to create an engaging world for you as the player to explore. 🌸
This game is a visual novel style adventure about forest spirits, corrupt businesses, family heritage and a story of undying love. Some of the biggest inspirations for this title are game's like To The Moon and Phoenix Wright that feature unique adaptations of the classic VN genre. Keizu is inspired by the art direction and storytelling of the studio Ghibli films as well as that of other narrative driven adventure games such as Ori and The Blind Forest and Night In The Woods.

The game has something for everyone featuring a story involving the main character Rowan's struggle to find her place in the world after a tragic accident leaves her fiance dead. When she feels hopeless and lost, the spirits of her ancestors help guide her back to finding herself. Rowan meets new friends, finds new hobbies and helps save the woods near her town from destruction in her journey to recovery. Keizu features full voice acting and a diverse cast of characters.
Our team has just brought the game to Kickstarter to help make it succeed! Consider checking it out :)
Get Keizu: A Life In The Woods